POSITION PAPER: NUTRACEUTICS AND CHOLESTEROLEMIA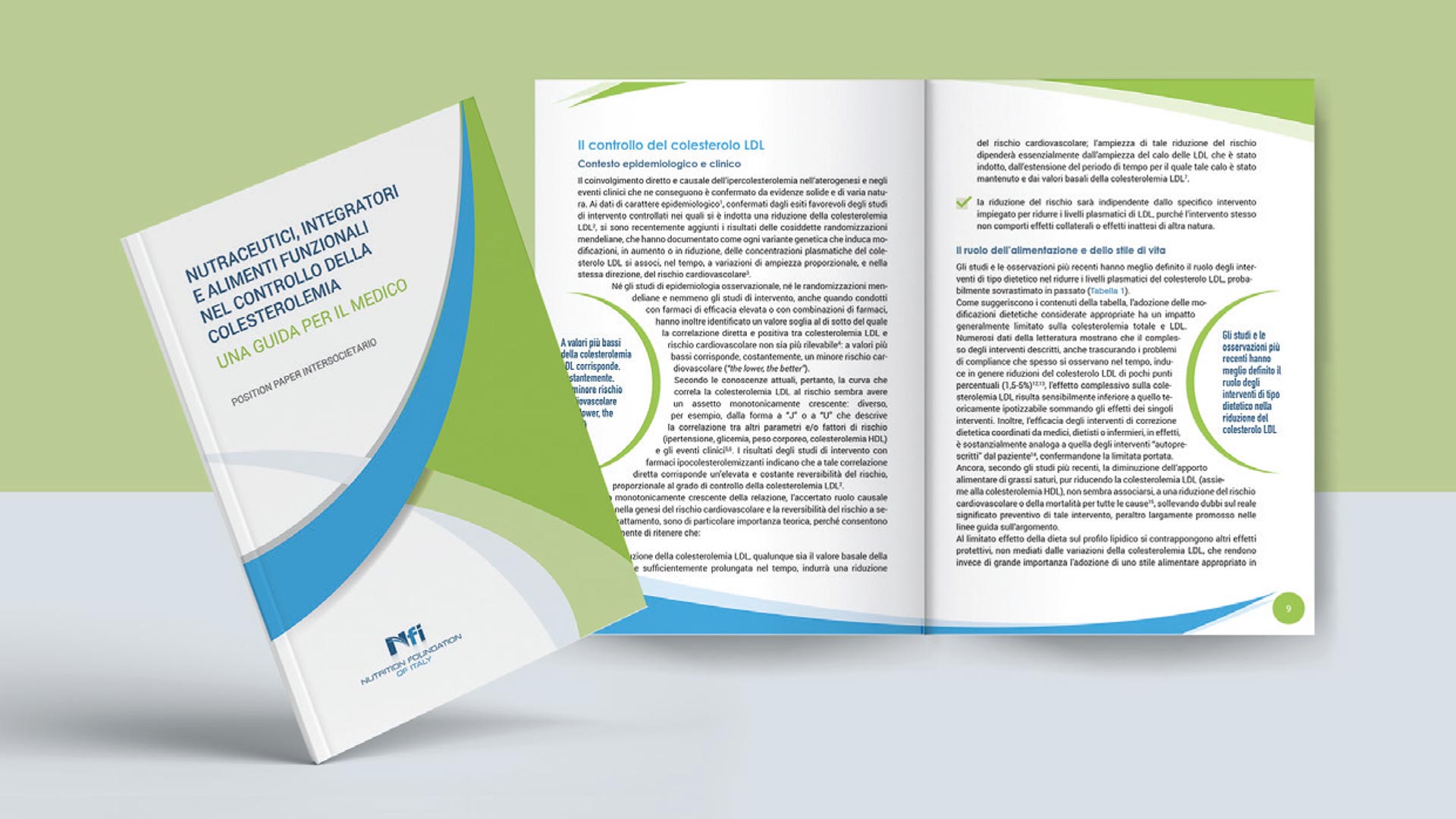 WHAT IS THE INTER-COMPANY POSITION PAPER?
In Semptember 2018, an Inter-company Position Paper focused on the management of hypercholesterolemia was published. It is an article signed by Medical Doctors from all over Italy, which examined hypercholesterolemia as one of the most common public health issues and highlights the possible nutraceutical solutions available on the market today and showing evidence of activity on cholesterol.
INNOVATIONS FEATURED IN THE POSITION PAPER
One of the most important innovations reported in this Position Paper is the re-thinking of cardiovascular prevention strategies.
The document, in particular, expresses criticism of the so-called "Classic Approach", ie a step-by-step strategy applied to all those patients who have hypercholesterolemia: initially a change in lifestyle is recommended; if this does not work, one can switch to the use of nutritional supplements; if the goal is not yet achieved, then the use of cholesterol-lowering drugs is introduced.
The Position Paper, on the other hand, promotes a "Reasoned approach", that is a situation in which the advice of a healthy lifestyle is always maintained, together with the use of nutraceutical supplements and drugs according to the needs of every single patient.
An attempt is therefore made to switch to a combined use of nutraceuticals and drugs, studied on a case-by-case basis.
BERBERINE AS A RECOMMENDED TOOL
Among all the nutraceutical tools examined in the text, berberine stands out. Berberine is a natural alkaloid described as having active properties both in the regulation of lipid (cholesterol) and glucose (glycemia) parameters.
But not only: berberine is defined as an excellent tool to be used as add-on therapy (therefore in combined use) to other cholesterol-lowering compounds, such as Statins, Fibers and fermented red rice (Monacolin K), thanks to its safety and lack of interaction with other drugs.
Berberine is, among all supplements, the one with the most marked properties in reducing lipid and carbohydrate parameters. It also worth noting how the use of 500-1000 mg of berberine per day is the dosage that clinical studies recommend in order to exploit its activities on metabolic conditions.