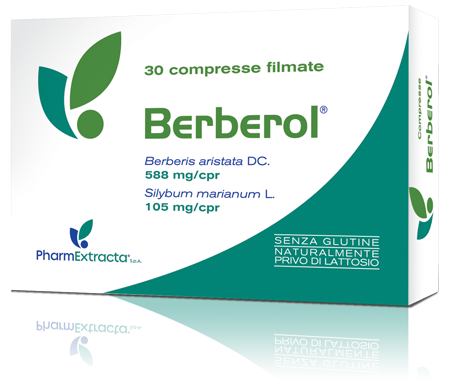 Berberol® Film-coated Tablets
Patented food supplement in film-coated tablets containing Berberine and Silymarin.
Each Berberol® tablet contains:
500 mg of Berberine from standardized dry extract of Berberis aristate
105 mg of Silymarin from dry extract of Milk Thistle (Silybum marianum)
Berberol® contributes to the regular function of the cardiovascular system.



Berberol® Film-coated Tablets
A dedicated page where you can find the answers to the most frequently asked questions.